Discover the best beaches in Montenegro where you can relax, sunbathe and enjoy the magnificent nature and the sea.
Montenegro, is known as the "next French Riviera" due to its picturesque coastline, luxury hotels and its popularity among yacht owners and travelers.
Montenegro, the pearl of the Mediterranean, is located in the south of the Adriatic Sea.  
Montenegro is the second youngest country in Europe and offers a peaceful, pleasant and healthy life with its fascinating geography, magnificent turquoise sea, climate and location.
In the middle of the Balkan peninsula, Montenegro offers you a wonderfully unexplored nature. Surrounded by the romantic beaches on the Adriatic coast and the magnificent mountains in the north, Montenegro also has five national parks, old UNESCO-protected towns and many more waiting for you to explore and have fun.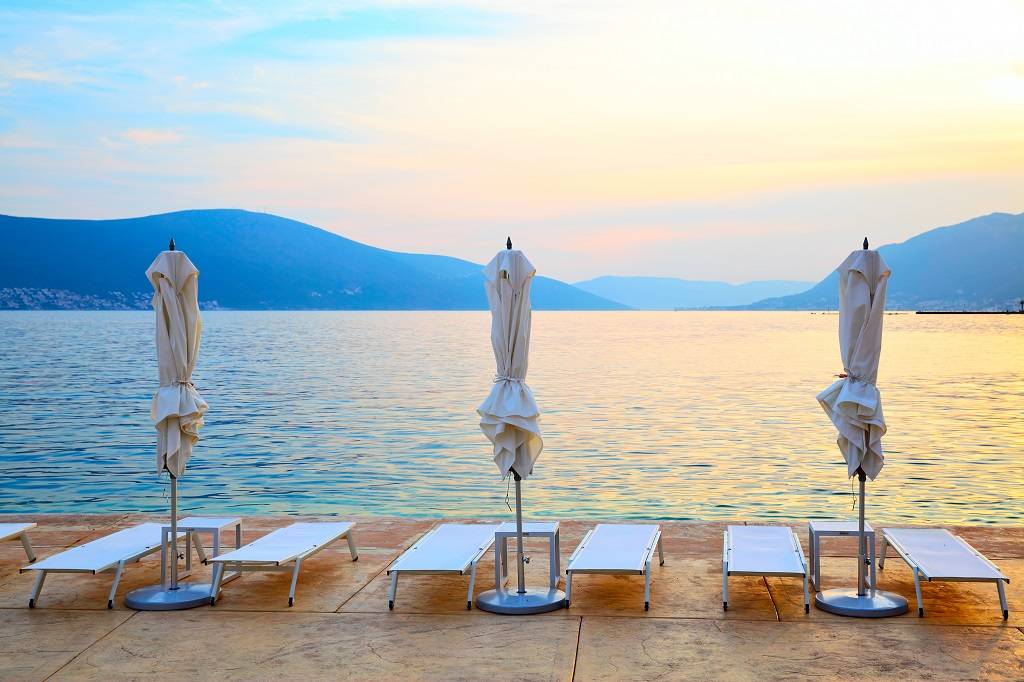 Sand, gravel, rock, whichever you prefer, all of the beaches in Montenegro are great and most importantly they are beautiful and the water is turquoise blue and crystal clear. The sheer beauty of these beaches in Montenegro will surprise you.
Residents and visitors from Montenegro start swimming in late May and the season ends in late October. Beaches such as Budva, Rafailovici or Petrovac are crowded from late July to late September. If the weather is warm, the sea is warm at the end of May or early June. If the weather is cold, especially at night, the swimming season starts from mid-June. At the end of June, water is always warm.
Bečići Beach – Budva
Bečići is a municipality in Budva, Montenegro. The settlement lies to the north-east of Budva.
Becici Beach is considered one of the most beautiful and longest beaches in the Adriatic Sea.
The beach, which is almost 2 kilometers long, was chosen as the most beautiful beach in Europe in 1935.
Kopakabana Beach – Ulcinj
The beach of Kopakabana in Ulcinj is one of the most popular beaches in Montenegro. The beach is 900 meters long and has almost 500 parasols and 800 beach chairs. Kopakabana is easily accessible by car and has its own private car park for beach guests only.
Mogren Beach – Budva
Mogren beach is one of the best beaches in Montenegro. In fact, it consists of two beautiful beaches connected by a tunnel. The Mogren beach features a blue flag, symbolizing high environmental standards and quality beaches. The old town of Budva is just 200 meters away. If you are staying in Budva, the beach is easily accessible by the crosswalk. A walk along the beach, offers you amazing views of the old town and the beautiful beach.
Jaz Beach – Budva
Jaz Beach is one of the most attractive beaches in Montenegro. This sandy beach is one of the largest 3 beaches on the Montenegrin coast and is surrounded by beautiful Mediterranean vegetation. Jaz Beach is the most popular destination for sunbathing and water sports. This sandy beach is one of the longest beaches in the region of Budva and is not only famous for its beautiful open sea views, but also as a place for musical events.
Sveti Stefan – Budva
Sveti Stefan is a village near Budva, Montenegro's famous tourist town. Sveti Stefan is an exceptional place not only in the Budva Riviera, but also in the whole Mediterranean. The 15th-century fortified village of Sveti Stefan has a unique atmosphere with its cobbled roads, charming courtyard and exceptional sea views.
The small island of Sveti Stefan, a former 15th-century settlement village and a glamorous holiday destination for stars like Marilyn Monroe, is a famous hotel resort and tourist destination. The public beach at Sveti Stefan offers excellent views of charming, red-roofed buildings and winding streets. This place is the best choice among white sandy beaches and first class luxury hotels.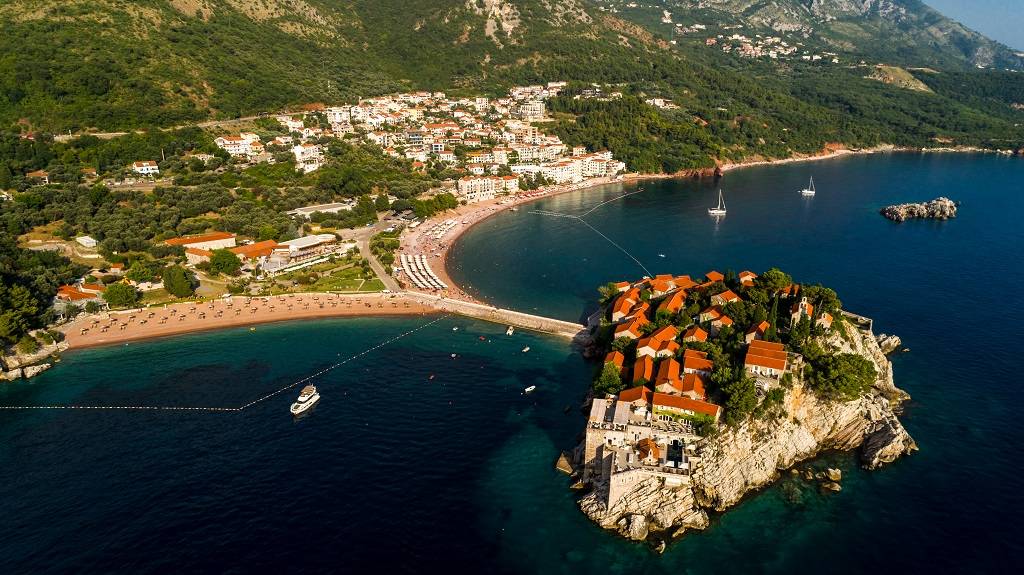 These are just a few of the beauties in Montenegro!
When you visit Montenegro, you will find yourself wrapped in many features that include spectacular beaches, breathtaking natural beauties, historic settlements, tranquility, comfort and even adventure.
Montenegro is a very easy country to travel to. Montenegro is a small country between Croatia and Albania on the Adriatic coast and across from Italy's heel, Puglia. Montenegro can be reached in less than 3 hours from most parts of Europe and Russia. There are two main airports; Tivat and Podgorica, however, many travelers use the Dubrovnik airport, which is only 14 km from the Croatian border with Croatia. Since it is a small country and a lot to see, the most popular way to discover Montenegro is to rent a rental car. In general, rental cars are not expensive and are often easy to rent. All you need is a valid driving license.
If you are always ready to try new things and love the sea, Montenegro is a great place for you. Experience the wild beauty of Montenegro with mountains, adventure sports and outdoor activities.
If you would like to know more about Montenegro, please feel free to contact us for more information and visit our website at https://www.homeinmontenegro.com/en.