Montenegro may be a small country, but this magnificent country has many natural and man-made wonders.
The beaches, natural beauty and history blend equally in Montenegro's most visited destinations.

Montenegro has become a favorite of tourists with its rugged mountains, the towns of the Renaissance period and the beautiful coastline of the Adriatic Sea.
If you're planning a summer vacation in Montenegro, you need to know the weather in the country to make the best use of your time there.
In the summer months, there is not much rain in Montenegro and it is the best time to explore the natural beauty of this part of the world.
Here are the 5 must see places in Montenegro while enjoying Montenegro weather.
KOTOR
Situated in a beautiful bay on the coast of Montenegro, Kotor is a city full of tradition and history, with magnificent views. The Old Town of Kotor is a well preserved medieval town built between the 12th and 14th centuries.
There are several settlements in the Bay of Kotor, especially Perast, Dobrota and Kotor. We strongly recommend that when you plan your trip to Kotor do not forget to include them all.
Image by Vivolino from Pixabay
BUDVA
Budva, the pearl of Montenegro, has one of the most beautiful beaches of the Adriatic. Budva is a coastal tourist resort in Montenegro. It is often called "Montenegrin Miami" Budva is the most popular holiday destination in Montenegro. The Old Town on the seafront, which you can reach with a pleasant walk on the pedestrian paths surrounded by lush parks, dates back to 2,500 years from the Genoese. It is also famous for its castle, cathedral, churches, narrow streets, cafes and art galleries.
Image by Сергей Горбачев from Pixabay
PERAST
Perast is a small town with the spirit of Venice overlooking the beautiful Boka Bay and two pearly beautiful islands: Our Lady of the Rocks and St. George. Like Kotor, it has been added to the World Heritage list by UNECSO and offers a pleasant coastline and sea with its stone buildings and narrow stone streets.
Image by Anton Toni Petricevic conte Montecason from Pixabay
ULCINJ
Located close to Montenegro's Albanian border, Ulcinj is a former port, once known as the pirate capital of the Adriatic Sea.
Today the city is famous for its beautiful beaches. Ad Bojana Island has many natural beaches. Taking a stroll along the coastline to enjoy a delicious kebab or a delicious cup of coffee is just one of the experiences that make visiting Ulcinj unforgettable.
BAR
Explore the ruins of the old city, visit one of the oldest olive trees in the world and enjoy the sun on the beaches. If you're a thrill seeker, the Bar is also home to Montenegro's most challenging canyon experience.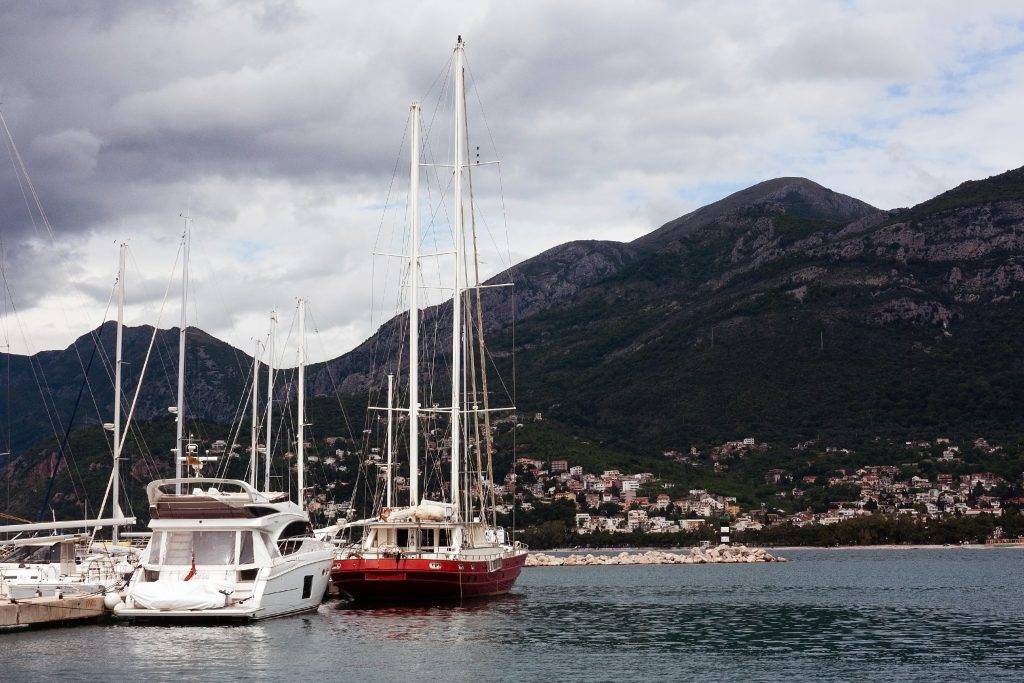 As "Home In Montenegro", with our carefully selected real estate and investment portfolio and our expert team, we give consultancy service to individual and institutional investors wishing to invest in Montenegro, this little paradise in the center of Europe, about property acquisition and rental, managing their investments, as well as obtaining residence and work permits.
Our expert team makes a difference in maximizing potential return on investment with solution-oriented and analytical approaches and comprehensive knowledge of legislation and local resources in the investment fields.
If you would like to know more about Montenegro and investment opportunities in Montenegro and for further information please do not hesitate to contact us and visit our website at https://www.homeinmontenegro.com/ to see our properties for sale.