Considering the fact that Tivat is the sunniest town of Boka Kotroska, it managed to develop ideal conditions for the development of tourism. As Tivat lies in the middle part of the bay in Boka Kotorska, with its mild Mediterranean climate, warm winter and clean sea, it always attracted tourists from all over the world. On the tourists and economic development of Tivat, largely influences the closeness of the International airport, which from the center of the town is only 2 km away.
On Tivat Riviera there are 17 nicely arranged beaches, which with its contents can satisfy the pickiest guests.
We are sure that at least one part of the beaches you will gladly see during your first meeting with Tivat. The sandy shore on which the majority of the beaches lies, is surrounded by green and thick vegetation and by sun beams, which with numerous tourist resort contents like: beach bars, terraces, restaurants, mini vacation areas, beach equipment, children park playgrounds… makes a beach on which you stay more desirable and attractive from the one that you imagine.
The apartment is located at the entrance to Tivat, very close to the Župa sports hall, near the bus station and the supermarket Franco. There is no traffic around the apartment, you are isolated from the noise of the city.
The terrace of the apartment offers a view of the beach and the island of Flowers.
Parking is in the fenced yard of the house. The sea is 50 meters away.
The apartment is furnished to suit your needs, with all the little touches that will make your stay comfortable. The apartment is located on the second floor.
The apartment has a kitchen with a dining area and a separate bedroom. Spacious bathroom and huge terrace that you can get out of the bedroom as well as the living room.
Property Features:
Total area: 84m2
Location: Bonici, Tivat
Bedroom: 1
Bathroom: 1
Air Conditioning: Yes
Parking: Yes
Garden: Yes
Internet: Yes
Cable TV: Yes
Price: 214.520 euro
Property ID: H740
Address: Bonici, Tivat
Country: Montenegro
Property Id : 67334
Price: € 214,520
Property Size: 84 m2
Bedrooms: 1
Bathrooms: 1
Property ID: H740
Garage
Parking
Security System
Air Conditioning
Central Heating
Balcony
Garden
Internet
Cable TV
Outdoor Pool
Fireplace
Similar Listings
€ 90,950
This apartment located in a very central location of Tivat. It is so close to Tivat City Center, Beach and Tivat Ai
[more]
This apartment located in a very central location of Tivat. It is so close to Tivat City Center, Beach and Tivat Ai
[more]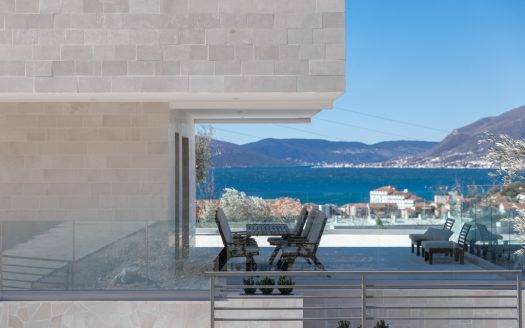 € 1,600
This three bedroom penthouse is in a prime location in Tivat. The luxury and relaxation that apartment offer is one
[more]
This three bedroom penthouse is in a prime location in Tivat. The luxury and relaxation that apartment offer is one
[more]
€ 700
This two bedroom apartment is in a perfect location for a sea view in Tivat. Its just a few hundred meters away fro
[more]
This two bedroom apartment is in a perfect location for a sea view in Tivat. Its just a few hundred meters away fro
[more]