Tivat, the youngest town in the Boka Bay was established on the plateau at the bottom of the Mount Vrmac, which devides it from the town Kotor.
According to the archives of Kotor, the following names were mentioned here in the 14th century: Teude, Theode, and Theudo.
Tivat is a town full of changes and incredible destiny. It used to be the seaside resort for the rulers, nobility and poets in the Middle Ages.
Tivat lacks sand or pebble beaches – instead they are of the concrete-platform variety. There are, however, some lovely sandy beaches outside of town and on the Luštica peninsula. The city park, founded on the estate of Kotor noblemen in 1892, is a true botanical garden, an expansive area of fir, cedar and pine trees, as well as a range of exotic plants brought here by seafarers from all over the world.
The apartment is located on Seljanovo, Tivat, 50 square meters, located on the second floor, new building, it's 5-minute walk from Ponta Seljanova Beach, near the Waikiki Beach Tivat, and a 20-minute walk from Gradska Beach.
Popular points of interest near the apartment include St. Sava Church, Tivat Clock Tower and Porto Montenegro Marina.
Property Features:
Total area: 50m2
Location: Tivat, Seljanovo
Bedroom: 0
Bathroom: 1
Air Conditioning: Yes
Parking: Yes
Internet: Yes
Cable TV: Yes
Price: 96.700 euro
Property ID: H737
Address: Seljanovo, Tivat
Country: Montenegro
Property Id : 67203
Price: € 96,700
Property Size: 50 m2
Bathrooms: 1
Property ID: H737
Garage
Parking
Security System
Air Conditioning
Central Heating
Balcony
Garden
Internet
Cable TV
Outdoor Pool
Fireplace
Similar Listings
€ 90,950
This apartment located in a very central location of Tivat. It is so close to Tivat City Center, Beach and Tivat Ai
[more]
This apartment located in a very central location of Tivat. It is so close to Tivat City Center, Beach and Tivat Ai
[more]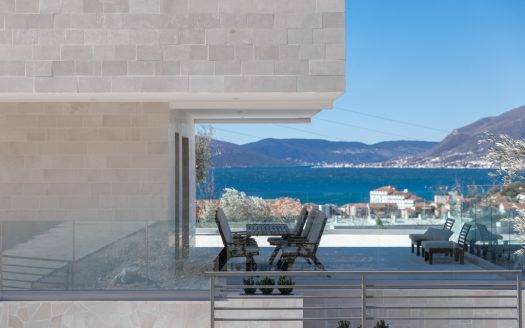 € 1,600
This three bedroom penthouse is in a prime location in Tivat. The luxury and relaxation that apartment offer is one
[more]
This three bedroom penthouse is in a prime location in Tivat. The luxury and relaxation that apartment offer is one
[more]
€ 700
This two bedroom apartment is in a perfect location for a sea view in Tivat. Its just a few hundred meters away fro
[more]
This two bedroom apartment is in a perfect location for a sea view in Tivat. Its just a few hundred meters away fro
[more]