Urbanized land for sale in Risan, Kotor, Montenegro 10.237m2
This urbanized land has a space of 10.237 m2, and located in Risan, Kotor municipality.
The distance from Tivat airport is 29 km and from Podgorica airport is 118km.
The tourist village Risan Bay is a complex of apartments which are for sale, and according to the approximate estimates, the profit from the sale of this project unites will be around 71,80% of the total amount of costs (including the value of the plot).
In the immediate vicinity there is a beach with dimensions of 105m long and 30m wide (25m wide green area and 5m sandy area). The plot is located in the first line. And the distance between the border of the plot and the beach is 20 m. There is also a pebble beach with dimensions of 105 m long and 20 m wide, just below the plot and the main road.
Currently, there is a lease contract for the private beach between the land owners and the Coastal zone management agency Morsko dobro. And the same option is available to the new owner – the buyer can have the beach with leasing by signing the same contract with Morsko Dobro agency. The land is flat, with a slight elevation to the east side. All infrastructure elements – electricity, water and sewage are available on the plot, and connected to town infrastructure
For cooling purposes, the equipment that was used for the plants were used, where the sea water conveyed to the plot by the pipeline from the pumping station. And the same system can be used for construction a swimming pool with sea water supply.
The main project for a residential tourist complex in Risan Bay has already been approved by the municipality of Kotor.
Address: Risan, +382, Risan, Montenegro
Country: Montenegro
Property Id : 29397
Price: € 3,071,100
Property ID: N1816428
Garage
Parking
Security System
Air Conditioning
Central Heating
Balcony
Garden
Internet
Cable TV
Outdoor Pool
Fireplace
Similar Listings
€ 357,240
The up and coming residential village of Kavač is located half way between the Unesco protected Medieval City of Ko
[more]
The up and coming residential village of Kavač is located half way between the Unesco protected Medieval City of Ko
[more]
€ 135,200
Radanovići is a village in Boka Bay, in the municipality of Kotor. Radanovići is a settlement where are all logisti
[more]
Radanovići is a village in Boka Bay, in the municipality of Kotor. Radanovići is a settlement where are all logisti
[more]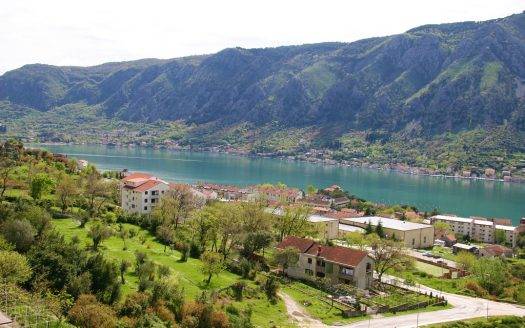 € 1,573,000
The Old Town of Kotor lay in the shadows of St. John's Hill and the walls protecting this town are up to 15 meters
[more]
The Old Town of Kotor lay in the shadows of St. John's Hill and the walls protecting this town are up to 15 meters
[more]