Muo is an anglers' place located inside the Boka Kotorska Bay. One of the treasures of this place is the silver Adriatic bonito fish.
Every village and town in the Boka Kotorska Bay  has piers, but Muo—only a few kilometers long—has more than fifty piers, certainly a Mediterranean record! The large number of piers in Muo is due to the fact that every house of every fisherman is equipped with its own pier.
Muo provides an exceptional view of the old town, Kotor, since it is right the Bay of Kotor.
This land is located in a beautiful location. It has a sea view. There is a way to get to the plot. It is located not far from the main road. Nearby there is a beautiful new settlement.
A quiet part of town, where a small hotel can be built, or apartments that can be issued to tourists.
By walking from the land you can reach many pontoons, cafes and restaurants. There are many private pontoons, but there are also pontoons where you can swim freely. Behind the land is greenery, while in front of the land there is a sea.
Features:
Land Area: 4.106m2
Location: Kotor, Muo
Parking place: Yes
Rent Investment: Excellent, good price per m2 and great sales potential.
Features: Very Green, Close to Kotor and Tivat, Close to Tivat Airport and Adriatic Sea
Property ID: H676
Address: Muo, Kotor, Montenegro
Country: Montenegro
Property Id : 64185
Price: € 440,400
Property Size: 4,106 m2
Property ID: H676
Garage
Parking
Security System
Air Conditioning
Central Heating
Balcony
Garden
Internet
Cable TV
Outdoor Pool
Fireplace
Similar Listings
€ 357,240
The up and coming residential village of Kavač is located half way between the Unesco protected Medieval City of Ko
[more]
The up and coming residential village of Kavač is located half way between the Unesco protected Medieval City of Ko
[more]
€ 135,200
Radanovići is a village in Boka Bay, in the municipality of Kotor. Radanovići is a settlement where are all logisti
[more]
Radanovići is a village in Boka Bay, in the municipality of Kotor. Radanovići is a settlement where are all logisti
[more]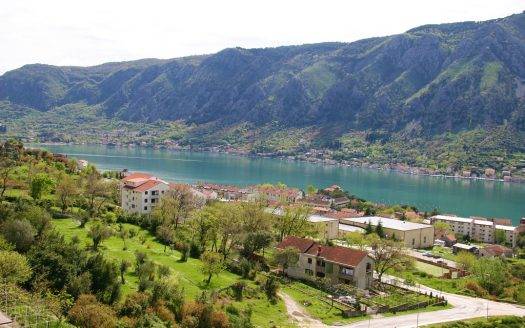 € 1,573,000
The Old Town of Kotor lay in the shadows of St. John's Hill and the walls protecting this town are up to 15 meters
[more]
The Old Town of Kotor lay in the shadows of St. John's Hill and the walls protecting this town are up to 15 meters
[more]