Lastva Grbaljska is a settlement in Kotor municipality in Montenegro.
Located on a beautiful bay on the coast of Montenegro, Kotor is a city steeped in tradition and history with remarkable scenic views. A UNESCO World Heritage site, the old city was built between the 12th and 14th centuries and is filled with medieval architecture and historic monuments.
It is a huge plot of 22 000 m2 with cascades, houses, villas, tennis courts, pool..
Position facing the sunny side, irregularly cascaded plots with mediterranean plantations have view towards the beach Jaz.
The tourist resort is 700 meters away from the main road, 2.8 km from the beautiful sandy beach.
It is about 7 km away from the city center of Budva, 16 km from Tivat and Kotor and about 15 km away from Tivat airport, approx. 31km from the capital of Cetinje and 70 km from the administrative center of Podgorica.
On the land there are various infrastructural and residential buildings with the possibility of developing projects of different
characters such as:
#Hotel tourist elite village with villas, bungalows and other amenities
# Sport recreation complex
# International Center for Youth (sports activities, language learning, nature stay)
# Home for the Old
# Specialist Hospital for Plastic and Reconstructive Surgery and Patient Recovery
Features:
Plot Area: 22.000m2
Location: Lastva Grbaljska, Kotor
Parking: Yes
Rental Investment: Great, good price per m2 and great selling potential.
Attributes: Lots of Greenery, Proximity to Kotor and Tivat,Tivat Airport and Adriatic Sea
The cost of land with a project: 5.500.000 euro
Property ID: H639
Address: Lastva Grbaljska, Kotor, Montenegro
Country: Montenegro
Property Id : 62859
Price: € 5,500,000
Property Size: 22,000 m2
Property ID: H639
Garage
Parking
Security System
Air Conditioning
Central Heating
Balcony
Garden
Internet
Cable TV
Outdoor Pool
Fireplace
Similar Listings
€ 135,200
Radanovići is a village in Boka Bay, in the municipality of Kotor. Radanovići is a settlement where are all logisti
[more]
Radanovići is a village in Boka Bay, in the municipality of Kotor. Radanovići is a settlement where are all logisti
[more]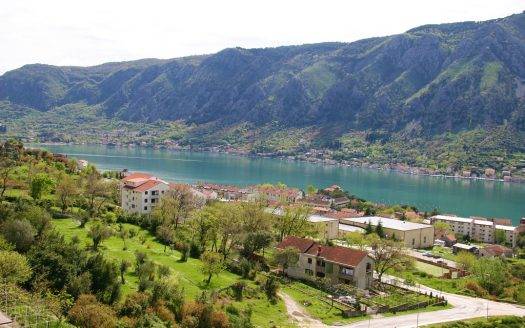 € 1,573,000
The Old Town of Kotor lay in the shadows of St. John's Hill and the walls protecting this town are up to 15 meters
[more]
The Old Town of Kotor lay in the shadows of St. John's Hill and the walls protecting this town are up to 15 meters
[more]
€ 396,500
Muo is an anglers' place located inside the Boka Kotorska Bay. One of the treasures of this place is the silv
[more]
Muo is an anglers' place located inside the Boka Kotorska Bay. One of the treasures of this place is the silv
[more]