Land for sale in Boka Bay, Kotor, Montenegro
This beautiful plot of land is situated in one of the most beautiful, sunniest and healthiest part of Boka Bay.
Boka Bay is officially ranked as one of the seven most beautiful bays in the world.
In the location of "Raskov Brijeg" – Ljuta within Detailed Urban Plan Dobrota, the construction of luxury buildings – tourist settlement (luxury villas, hotel complex, condo hotel etc.) is planned.
This lovely plot of land covers an area of 10,624m2.
From this nice amount of 10,624m2 the build area is covering 5,373m2 of build area.
In the conjoint location of two parcels the permitted lot coverage is 35%, floor area ratio is 1.20, number of floors: ground floor + second floor + attic, considering the fact that the garage and ancillary space is not included in the gross floor area.
Buildings or a single separate building (hotel) or tourist settlement have been planned on both urban plots.
Regarding the tourist settlement, the complex should be constructed as a semi-open block with a network of footpaths and open sea view. Apart from accommodation facilities other facilities ought to be provided (customer service, shops, catering facilities, sport and leisure areas and green areas).
The entire infrastructure is absolutely available.
The location is 5 km far from the Kotor Old Town.
The distance from Tivat and luxury Marina Porto Montenegro is 10km.
The distance from Tivat airport is 20min by car.
The distance from the sea is 30m.
The price of this land is 3.347,000 euro
As Home in Montenegro Team, we are very happy and proud to support our investors by managing the renting processes of their properties. We have now over 50 properties in Montenegro which we manage and rent. We have two offices in Tivat very close to Porto Montenegro. One office in London in United Kingdom and another one in Nişantaşı in Istanbul and our twelve professional, energetic and hard worker team member will be at your service 24/7.
Here you can have a look at the listing of the properties we are renting and managing.
Property Id : 51366
Price: € 3,347,000
Property Size: 10,624 m2
Property ID: H383
Garage
Parking
Security System
Air Conditioning
Central Heating
Balcony
Garden
Internet
Cable TV
Outdoor Pool
Fireplace
Similar Listings
€ 135,200
Radanovići is a village in Boka Bay, in the municipality of Kotor. Radanovići is a settlement where are all logisti
[more]
Radanovići is a village in Boka Bay, in the municipality of Kotor. Radanovići is a settlement where are all logisti
[more]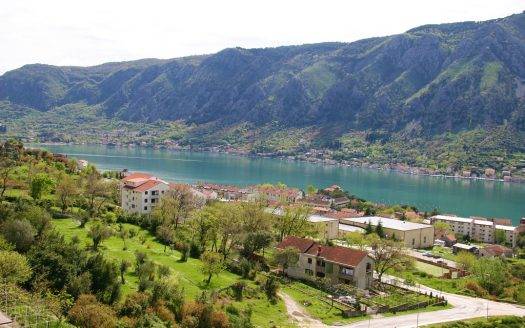 € 1,573,000
The Old Town of Kotor lay in the shadows of St. John's Hill and the walls protecting this town are up to 15 meters
[more]
The Old Town of Kotor lay in the shadows of St. John's Hill and the walls protecting this town are up to 15 meters
[more]
€ 396,500
Muo is an anglers' place located inside the Boka Kotorska Bay. One of the treasures of this place is the silv
[more]
Muo is an anglers' place located inside the Boka Kotorska Bay. One of the treasures of this place is the silv
[more]